Welcome 2016! Here at The Photo Review, we are looking forward to a year full of stimulating and challenging photography. To keep you informed about our events and staff, here are a few key updates on things happening at The Photo Review!
2016 Competition Juror Announced: Malcolm Daniel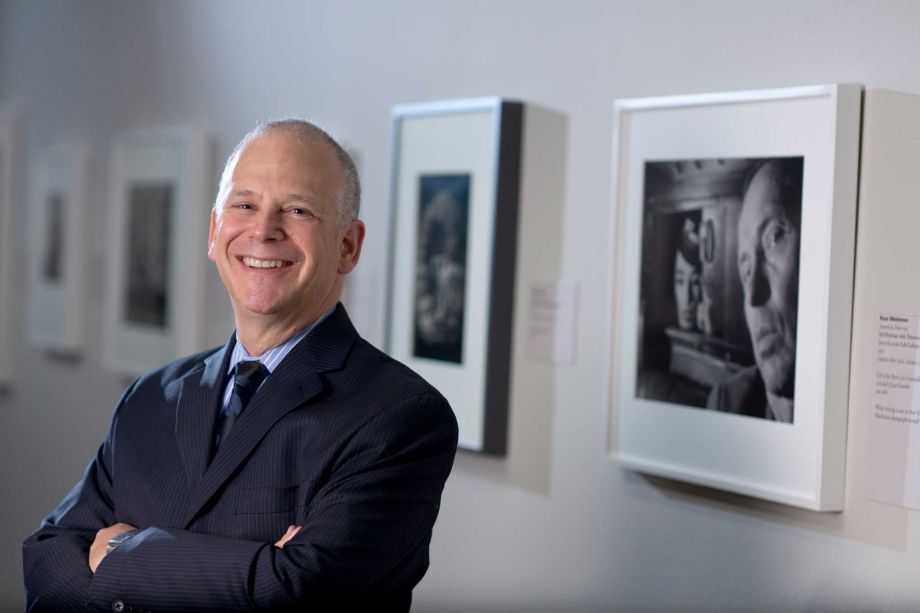 The Photo Review is happy to announce our juror for the 2016 Photo Review International Competition, Malcolm Daniel. Daniel is the Curator in Charge of the Department of Photography at the Museum of Fine Arts, Houston. Previously, he worked as the Senior Curator and former Curator in Charge of Photographs at The Metropolitan Museum of Art. Daniel is a renowned curator of 19th-century photography and has over 25 years of experience. Read more about him in this article from the Houston Chronicle from when he started working at the MFAH.
We are excited to collaborate with Malcolm Daniel for our 32nd annual Photo Review International Photography Competition! Our competition enables thousands of people from across the country to see incredible photos through our competition issue and on our website. The prize-winning photographers will be chosen for an exhibition at the photography gallery of The University of the Arts, Philadelphia.
Meet Our Intern!
Katie Foltz, our West Coast intern, attends the University of Oregon.  She is studying Business Administration with a focus in Marketing and minoring in Geology. Katie plans on applying to businesses with a focus on public science education. Her interests include hiking, rock climbing, cooking, and traveling. Katie recently returned from a semester abroad in Australia and is finishing her senior year of college.
East Coast meets West Coast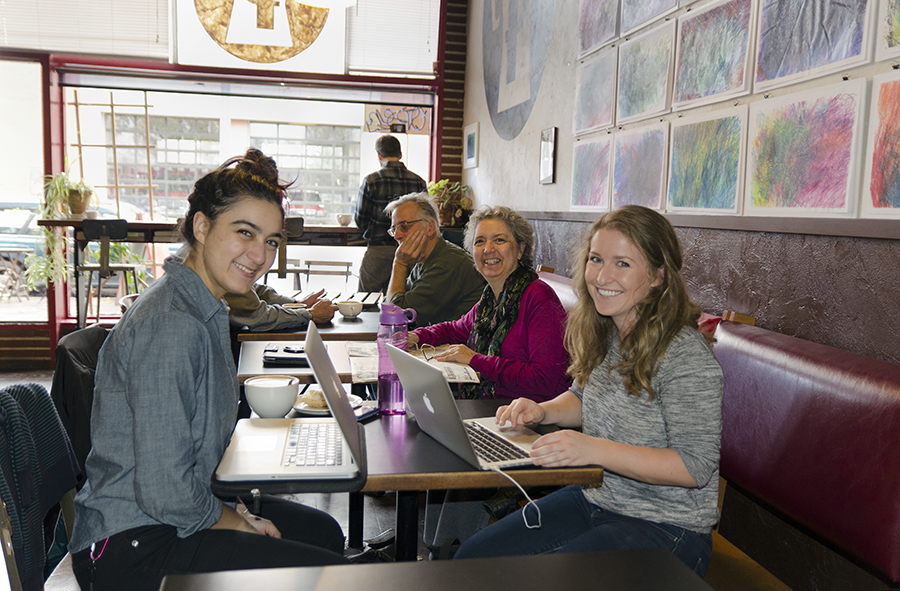 In December, our Editor-in-Chief Stephen Perloff and Contributing Editor Naomi Mindlin visited our West Coast branch, which also happens to be a coffeeshop. Cressa Perloff, Contributing Editor and Communications Director, and Katie Foltz, West Coast intern, work in marketing and website management for The Photo Review in Eugene, Oregon.
Every month, Perk hosts a community art exhibit. The art you see on the walls is by Cherisse Pacheco, a woman who creates art daily despite the neural damage she suffered from an accident many years ago. She is involved in the Oregon Supported Living Arts and Culture program, which helps people with disabilities learn and express themselves through art in various media.