The Photo Review Benefit Auction did well this year as we had our first auction with a live audience since 2019. But as always some lots did not meet their minimum reserves and were bought in. So once again we are having a sealed bid auction of unsold lots from this year's auction.
Absentee bidding closes at 5 p.m. EST on December 8, 2023.
We will also honor our "End This Auction" feature through the closing date: bid the high estimate and the auction ends immediately and the lot is yours.
Thank you again for your support.
With best wishes for the holiday season,
Sincerely,
Stephen Perloff
Editor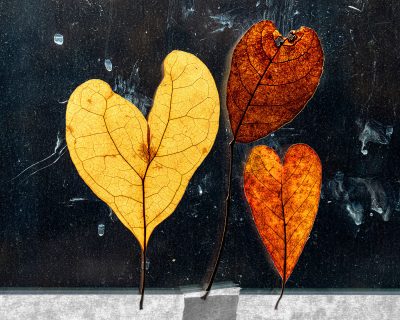 The event will feature an international slate of photographers as well as a host of Philadelphia artists. Beginning and experienced collectors alike will have the opportunity to bid on work by such historic masters as:
Berenice Abbott
Ansel Adams
Robert Asman
Eugène Atget
George Barker
Théo Blanc and Antoine Demilly
Konrad Cramer
Edward S. Curtis
F. Czihak
William Edward Dassonville
Jack Delano
André Adolphe-Eugene Disderi
Walker Evans
Dennis Farber
Louis Faurer
Godfrey Frankel
Francis Frith
George P. Hall
Horst P. Horst
Willy Kessels
Rebecca Lepkoff
Edwin Hale Lincoln
Leonard Misonne
Albert Monier
Barbara Morgan
National Child Labor Committee
Enrico Pedrotti
Ivo Prikryl
Louis Renault
Arthur Rothstein
Paul Thompson
Charles Weed
Brett Weston
Garry Winogrand
Among the contemporary photo stars whose work will go on the block are:
Mariette Pathy Allen
Barbara Alper
Abe Aronow
Steven Benson
Zeke Berman
Chan Chao
Leonard Eiger
Elliott Erwitt
Ron Evans
Diane Farris
Larry Fink
Neil Folberg
Martine Fougeron
Joy Goldkind
David Graham
Margo L. Hamilton
Pamela Ellis Hawkes
Jefferson Hayman
Béatrice Helg
Yuichi Hibi
Robert Hirsch
Kay Kenny
Frazier King
Les Krims
David Lebe
David Levinthal
Richard Lorenz
Richard Margolis
Susan Meiselas
David Herr Orbock
Bill Owens
Larry Racioppo
Lisa Robinson
Lynn Saville
Aldo Sessa
Catherine Steinmann
Robert Stivers
Hiroshi Sugimoto
George A. Tice
Milos Vojir
Featured local luminaries include:
James B. Abbott
Geoffrey Agrons
John A. Benigno
Howard Brunner
Diane Burko
Charmaine Caire
Gerald Cyrus
David Freese
Tom Goodman
David W. Haas
Jeffrey Holder
Walter Holt
Richard Kent
Brian Lav
Jenny Lynn
Ben Marcin
Amie Potsic
John Slavin
Ruth Thorne-Thomsen
Blaise Tobia
Sarah Van Keuren
Byron Wolfe